Yikes, I'm so sorry that this is being posted so late! But I (Monica) am here to bring you the latest sketch challenge! This one was created by Shannon! Your challenge this week is to use this sketch for inspiration. Here is it: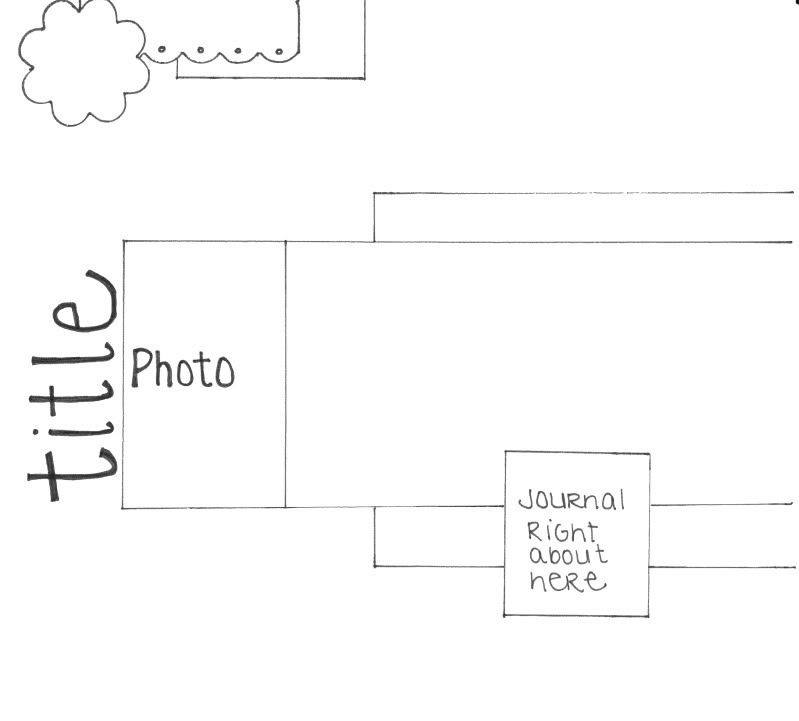 And here are a few interpretations by our design team:
I loved this sketch - it was so easy to work with. For this page I used items from My Mind's Eye "Love Me Do" collection.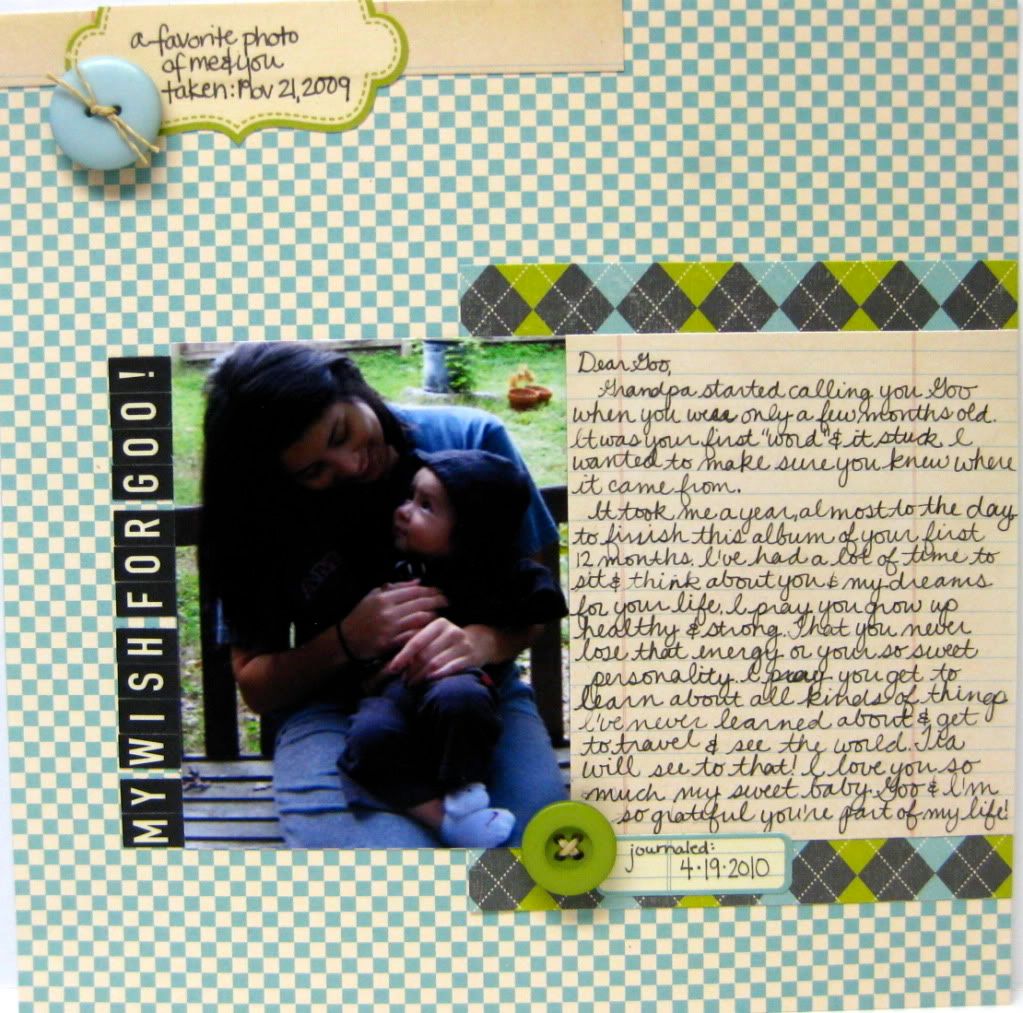 The very last page of my nephew's 0-12 album! I personally, think it was made better by Shannon's lovely sketch.
We can't wait to see what you do with the sketch! Link your project below... you have 2 weeks (May 5 by 11:59PM) to submit your project!
You may submit a maximum of TWO projects
by the challenge deadline and will get one chance at the prize for each entry. Your project must be
NEW
as of the challenge date & must meet the criteria posted by the challenge hosts to be eligible to win. To submit your layout, add the direct URL for your layout to Mr. Linky. He'll be at the bottom of each challenge post. You can link to your uploaded project in a gallery like Two Peas in a Bucket, a Photobucket account, or a post on another blog. Just make sure the URL takes us directly to your project and not just your blog homepage or whole gallery.
The challenge winner will be chosen by a random number generator. Every challenge winner will get a special "Challenge Winner" blinkie to use in their signatures on messages boards or blog posts. We will pool all the challenge entries and do a prize drawing with the random number generator at the end of the month. We may also occasionally have smaller prizes for mini-giveaways, so keep checking back!
If you have questions about any of this or have a problem using the blog, e-mail us at handmadelovechallenge@gmail.com