Here are some more layouts by our design team for this week's challenge, to
scrap a self-portrait
! Don't forget that entries are due by Wednesday 4/14 at 11:59PM. We can't wait to see what you do with this challenge!
The theme of this page is my heritage. I've had this idea in my head for months and thanks to Handmade Love, it's scrapped! Used lots of Jolee's embellishments. I love those things but never knew how to incorporate them in my scrapping. And I have officially dubbed myself the queen of the one handed self photo!
This was definitely a challenge since I don't really ever scrap pics of myself. But I did remember all the pics I have of me on photobooth that I take when I'm bored!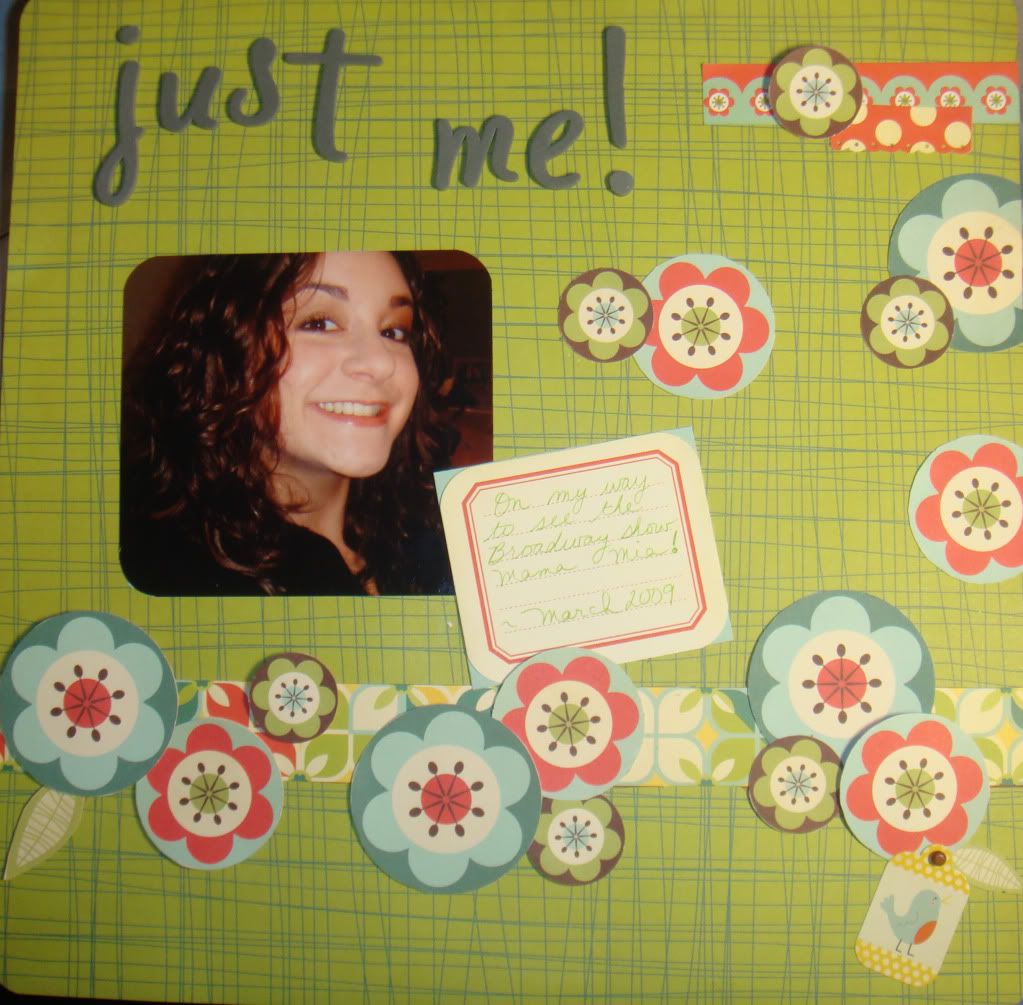 I was very excited to use my new Cosmo Cricket "Early Bird" paper! The colors just make me happy! Thanks for looking!