I'm back to bring you the last couple of design team layouts based on this week's sketch challenge! Don't forget that you have until May 5 by 11:59PM to submit your project based on the sketch!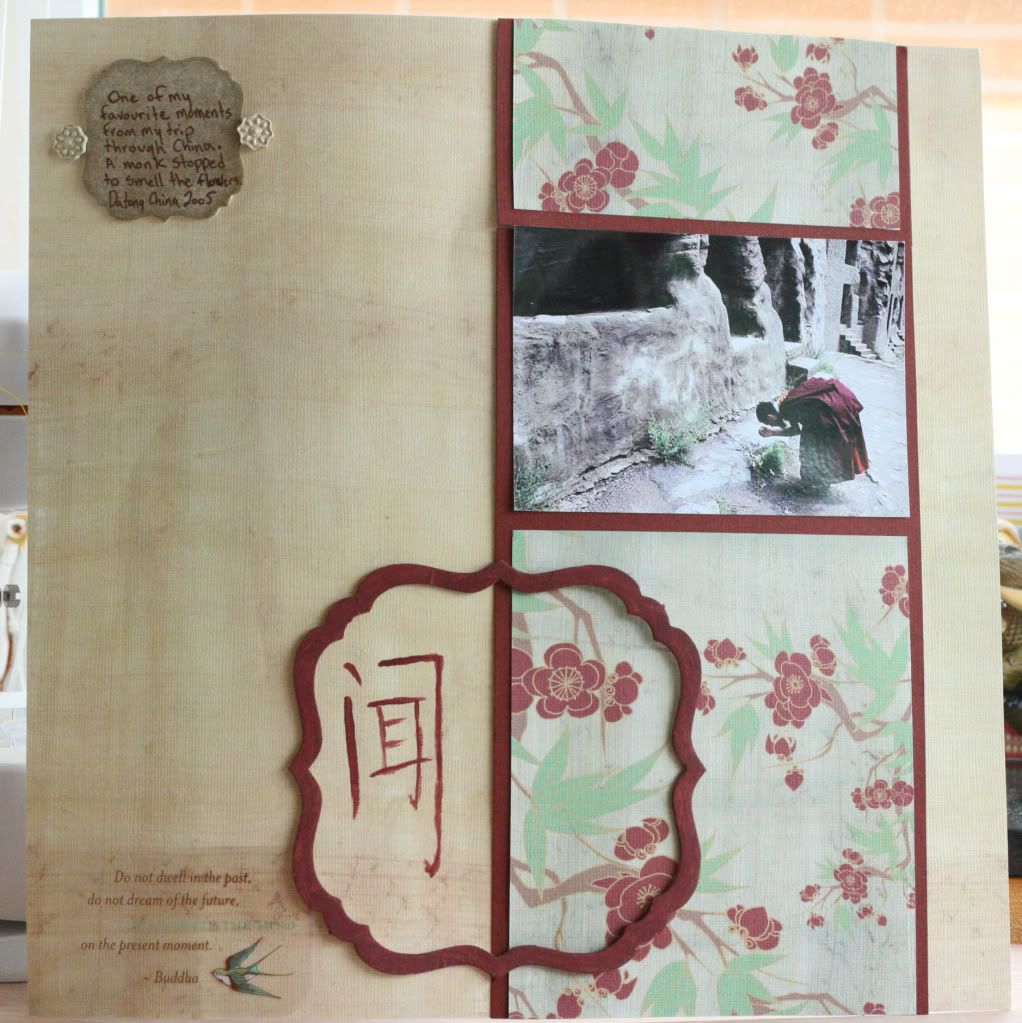 This is one of my fav photos taken during a backpacking trip in Northern China. It was taken at some of the worlds oldest Buddhist caves, this monk stopped to smell some flowers, it was such a beautiful moment. The character is the Chinese word "wen" meaning senses used to depict smell but also means to have a deep sense of the gods and spirituality. The quote at the bottom is from Buddha - " Do not dwell in the past, do not dream of the future, concentrate the mind on the present moment".... so fitting!
Monica - "Is it naptime?"
I interpreted the sketch pretty much right on (I love how they take the guesswork out of scrapping!). I was very excited to use the new Basic Grey Max & Whiskers on a page about my dog, Dinky!