Here are the last of the design team layouts for the All About Me challenge to scrap a self-portrait! The entries for this challenge are due by 11:59PM on Wednesday, 4/14.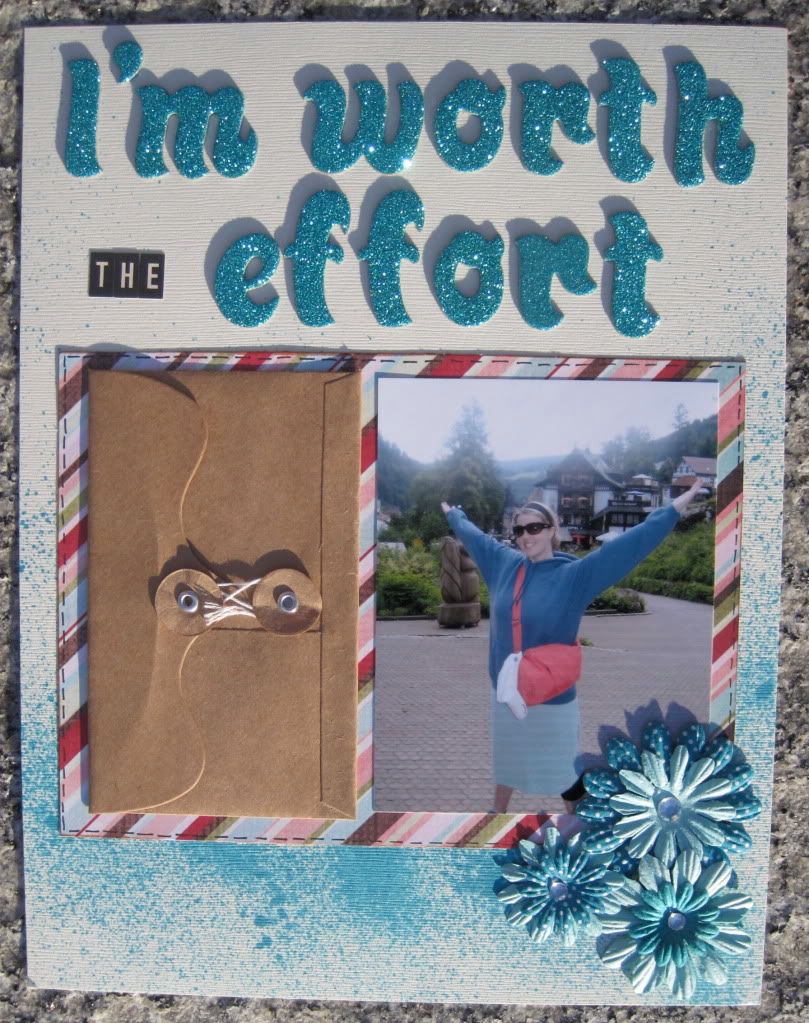 Rachel - "I'm Worth the Effort"
This is a very personal layout and the journaling is hidden in the Maya Road pocket. Can you tell that I love blue? I don't think it's obvious or anything...